The 2013 Emmys are tonight and you know there's going to be at least one horrifying moment where your favorite celebrity takes a spill on the red carpet or trips over her gorgeous gown. Here are 10 of the most cringe-worthy celebrity wipeouts at award shows.
10. Tom Bergeron drops Heidi Klum, resulting in this big bruise, at the 2008 Emmys.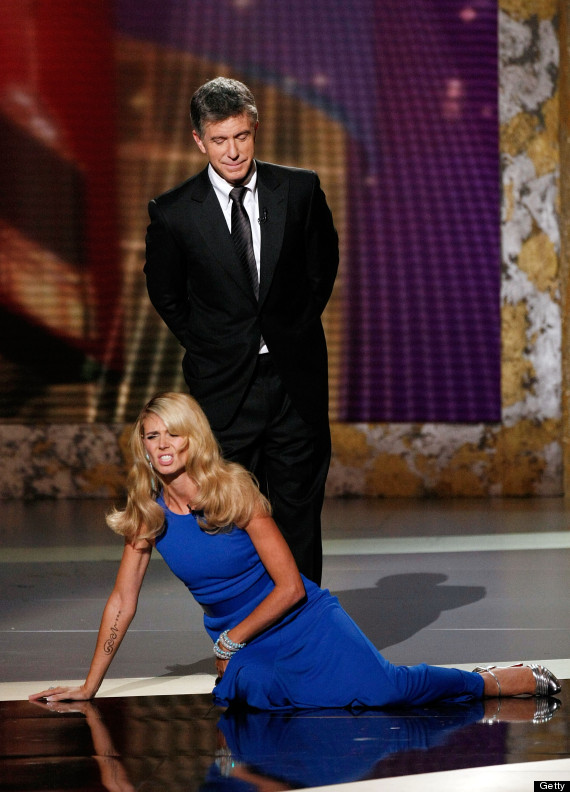 9. Joe Jonas falls at the 2007 American Music Awards and cuts his hand on a piece of broken glass.
8. Shania Twain falls down at the CMT Awards 2011.
7. Jennifer Garner trips over her gown at the 2013 Vanity Fair Oscars Party.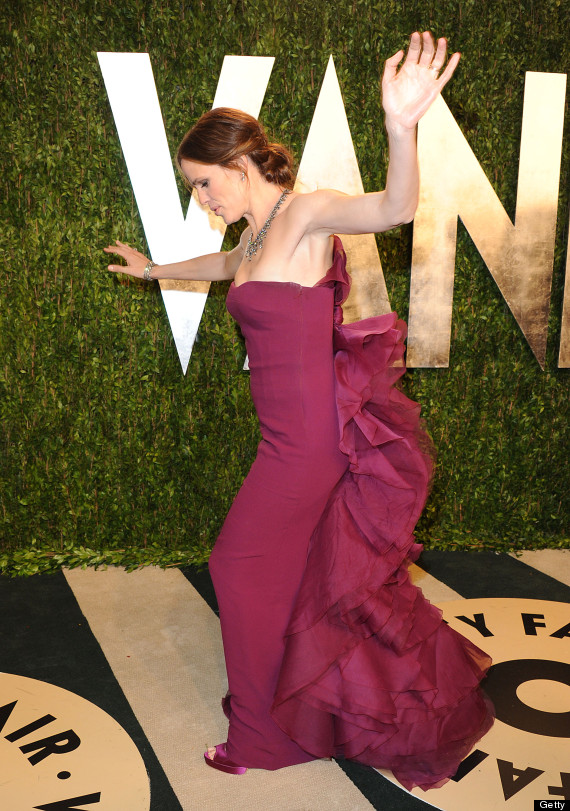 6. Bret Michaels gets knocked out by the giant Broadway sign at the 2009 Tonys.
5. Jennifer Lopez falls on her bum at the 2009 American Music Awards.
4. Krist Novoselic of Nirvana hits himself in the face with his bass at the 1992 MTV VMAs.

3. Miguel jump kicks into the crowd and falls on a fan at the 2013 Billboard Music Awards.

2. Courtney Love falls backstage at the 1995 MTV VMAs before getting dragged off the podium.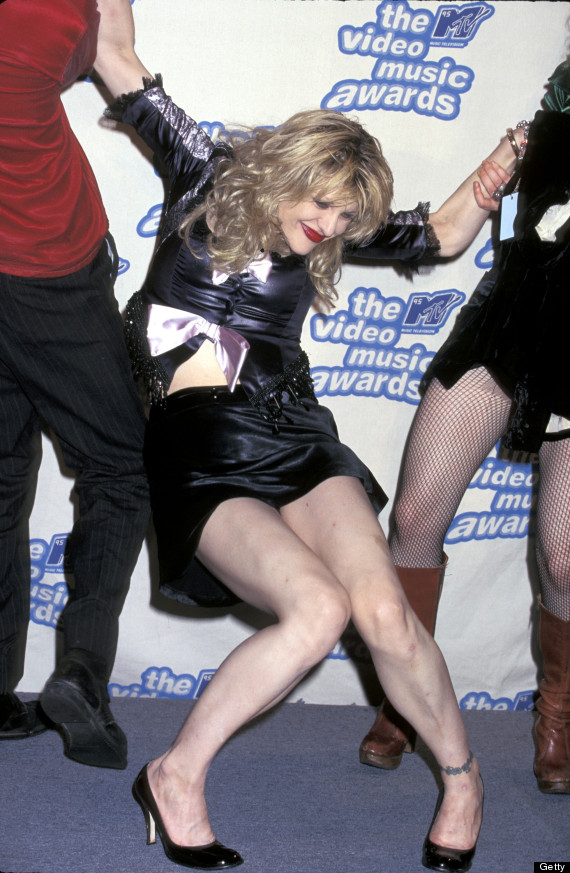 And of course…
1. Jennifer Lawrence takes a tumble at the 2013 Academy Awards.