Yesterday, we reported that Miley Cyrus may have earned herself a coveted X Factor live show slot, with bosses eager to sign up the controversial popster following her controversial performance at the VMA Awards.
However, it seems not everyone was so impressed.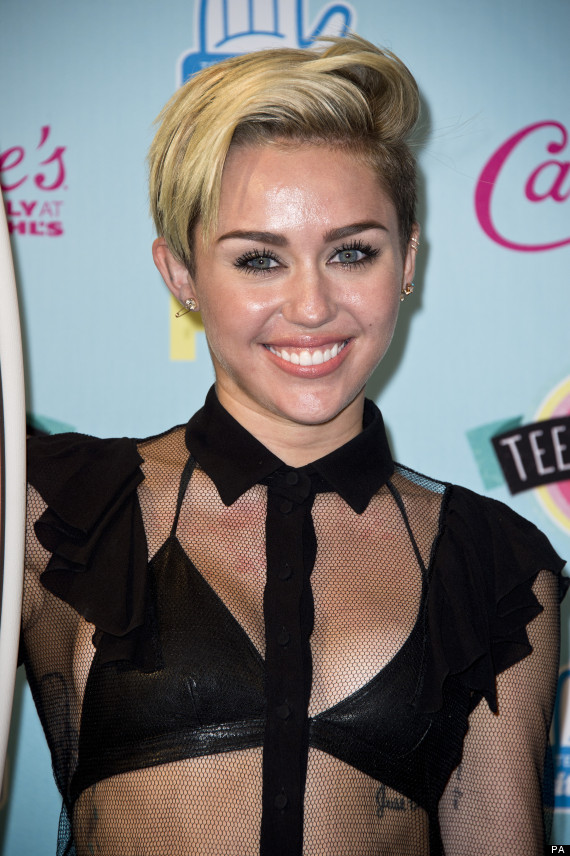 Miley had been touted by Vogue chief Anna Wintour as an upcoming fashion icon
According to Mail Online, Miley's on-stage 'twerking' antics may have cost her a coveted Vogue cover shoot.
They report that the former Hannah Montana star was due to front the December issue of the magazine, and had, in fact, already been photographed.
But it seems the uber-powerful editor-in-chief Anna Wintour, who was touting the singer as an upcoming fashion icon, has taken note of the controversy surrounding Miley's VMA Awards performance alongside 'Blurred Lines' star Robin Thicke, and promptly changed her mind.
The website reports that "Anna found the whole thing distasteful", according to a source.
It's ironic, if this indeed the case, because seen on the cover of Vogue would have helped Miley much in her mission of being seen as a grown-up, moving away from her Disney phase, and being taken seriously in the world of music and entertainment, which was all part of her motivation in taking to the stage at the VMA Awards in latex undies in the first place.