Teen bride Courtney Stodden stepped out in London, England, Thursday night, sporting a plunging dress that revealed her recently enhanced DDs. She certainly looked as if she was having a good time.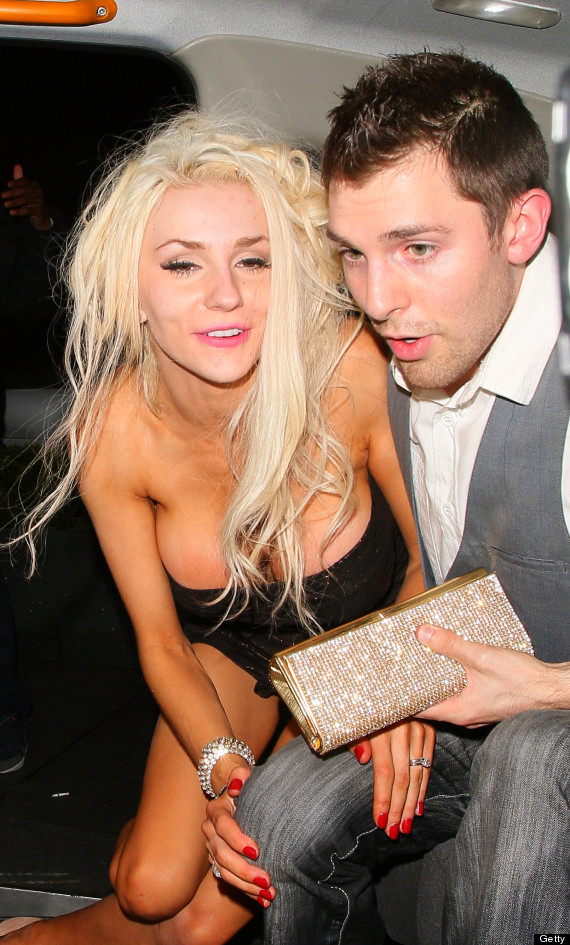 There was quite a bit of stumbling, but Courtney never fell.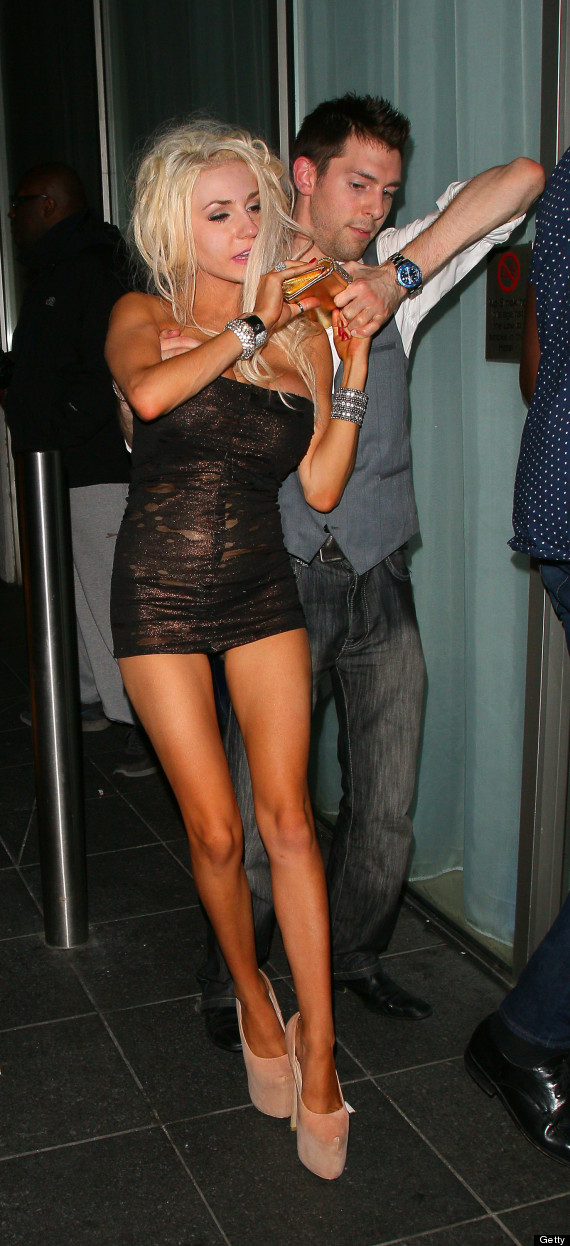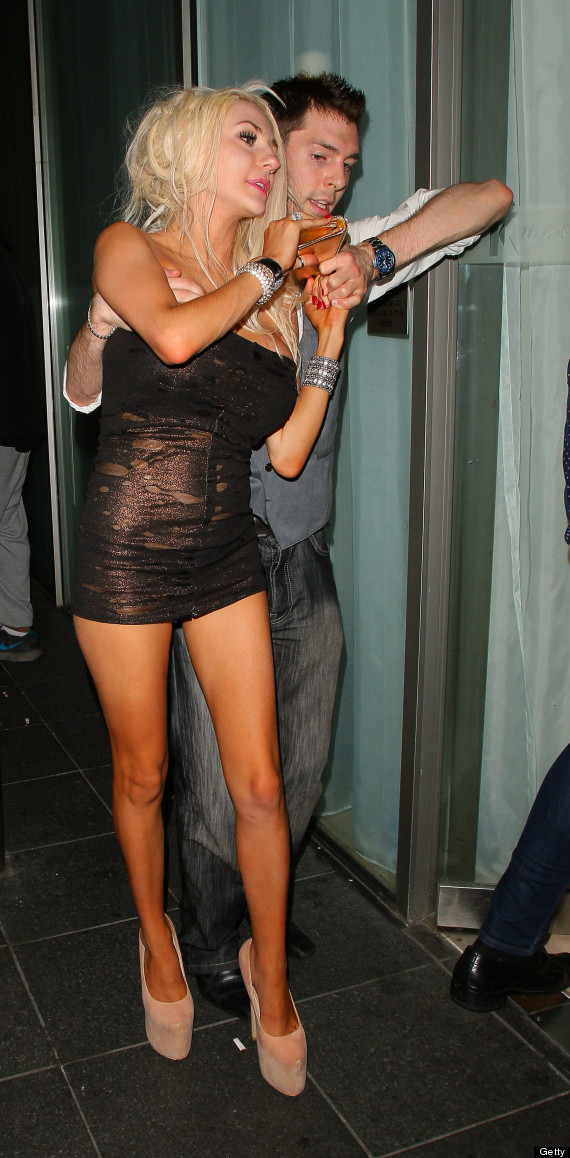 Guess all that silicon helped keep her afloat.